If you're like most men, you're probably wondering,
"How do Increase My Status and Build My Personal Brand?"
More specifically, you might be thinking...
😔
I don't know why girls don't respond to my DM's...
I'm not sure what to do make them want to respond and why they don't read my DM's or message me back.
🖥️
I don't know how to build my personal brand...
I'm overwhelmed by the different platforms and technology required to get started
👩‍🎨
I don't know how to take photos or videos…
I'm not creative, I've never taken professional photos and i definitely don't know how to edit photos.
💰
I don't have a massive budget...
I'm afraid it'll cost too much to build my brand, increase my status, with no guaranteed results.
⏱ ​
I don't have enough time...
between running the day-to-day, work and my personal life I don't have the time to figure it out.
🧠 I'm unsure how to show true value... to convey my life and draw people into my life through my accomplishments.
But
you're not alone
, these are challenges faced by everyone when trying to figure out how to improve their personal brand and increase their social status.
What if there was an
easy way
to improve your personal brand and see more bang for your buck?
The truth is, you don't need to be a world-class photographer, have a degree in
Public relations
, have deep pockets or even need to learn how to use a new software for your personal brand to succeed.
THE TRUTH IS, everyone faces these same challenges when trying to increase their status and build their personal brands.
👇
Corey was just like you -
he figured out what really works

(and what doesn't) so you don't have to.
WHAT'S INCLUDED IN A PREMIUM MEMBERSHIP?
17+ Workshops (250+ Videos) & exclusive downloads, discounts, and perks including:
THE MINDSET
$129 (Included in PREMIUM)
What kind of mindsets should I have when building my brand?
THE BRANDING
$117 (Included in PREMIUM)
What is a personal brand? And what are Social Media Archetypes?
THE CREATIVE
$197 (Included in PREMIUM)
How do I technically use my gear and how do I make my content look cinematic?
THE EQUIPMENT
$129 (Included in PREMIUM)
What kind of camera gear should I buy?
LIGHTROOM
$129 (Included in PREMIUM)
What is my Adobe Lightroom Workflow?
PHOTOSHOP
$129 (Included in PREMIUM)
What is my Adobe Photoshop Workflow?
PREMIERE PRO
$129 (Included in PREMIUM)
What is my Premiere Pro workflow and how to edit cinematic videos
YOUR PROFILE
$229 (Included in PREMIUM)
How do I properly set up my profile?
WOMEN
$397 (Included in PREMIUM)
How do I optimize my love life with what I've learned?
LAND CLIENTS
$297 (Included in PREMIUM)
How do I find clients and make money?
SMART PHONE
$47 (Included in PREMIUM)
How to shoot cinematic pictures and videos using a smartphone.
JOB SHADOW
$129 (Included in PREMIUM)
How do I work behind the scenes on each unique shoot?
GROWTH
$129 (Included in PREMIUM)
How do I exponentially grow on social media?
EVENTS
$

297

(Included in PREMIUM)
How do I throw events and utilize what I've learned?
TRAVEL
$147 (Included in PREMIUM)
How do I travel and make money at the same time?
DRONES & FPV
$

197

(Included in PREMIUM)
How do I master flying drones & FPV?
REEL MASTERY
$127 (Included in PREMIUM)
What is short form content and how do i master it to rapidly grow my brand?
... AND MUCH MORE!
That's 250+ videos total at 42+ hours of content!
($3,000+ Value)
Plus you'll also get the following exclusive perks:
PRIVATE COMMUNITY ACCESS
Join 500+ Personal Brand Creators in an exclusive FB group reserved for PREMIUM members.
BIG DISCOUNTS
Save significantly with exclusive membership discounts on software, camera gear much more.
Corey's Presets & LUTs
Download Coreycha's Personal LUTs, Lightroom presets that we use on all of our videos and photos.
WEEKLY Q&A Sessions
Tune in to our weekly LIVE Q&A sessions to have your personal questions answered
Budget Calculator
Access our spreadsheet that helps you know how much you should charge for your work.
FULL INSTAGRAM AUDIT
Receive a full personal instagram audit of your current page with an easy to follow explanation and roadmap to achieve your goals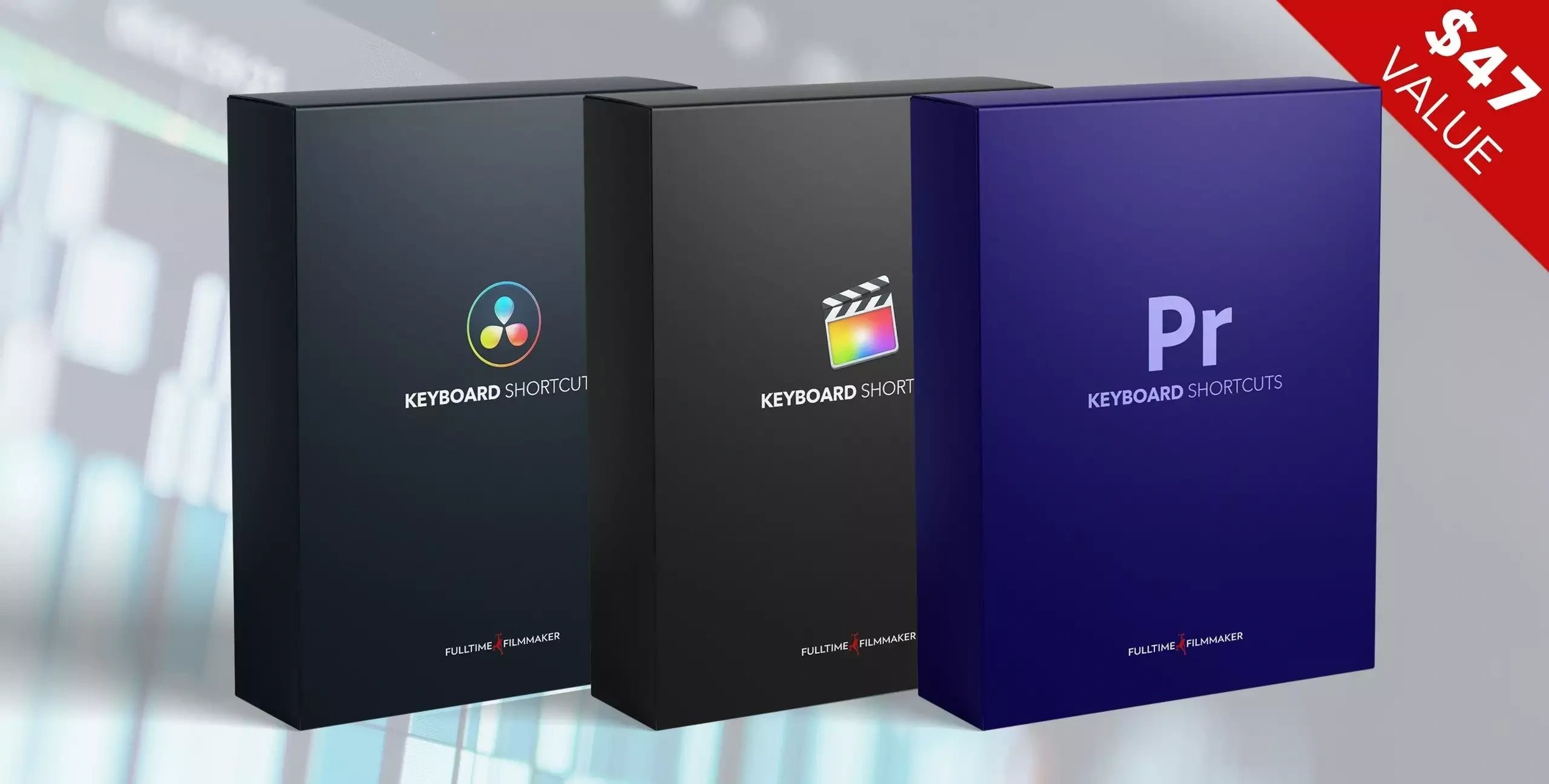 Keyboard Shortcuts
2x your editing speed with our keyboard shortcuts for Premiere Pro, Final Cut or Davinci Resolve.
Access to FUTURE Content
Our team creates new course content weekly to keep the learning up-to-date, make sure you don't miss any of it!
Just a
taste

of what you can expect
in the
course

(click to expand)...
What the 2500+ people are saying about the
Personal Branding
 Course...
You'll get access to our private community of 2500+ of Personal Brand Creators from around the world! We're proud to have the most active and supportive community of any course on the market! In fact, some students have joined just for the community alone!
OTHER ONLINE COMMUNITIES
VS
OUR COMMUNITY
Filmed and edited by Corey Chaloff
WANT A SNEAK PEAK?
Included in the course is one of the most influential & groundbreaking module on women…
"The most comprehensive social media game tutorials and concepts I've ever seen."
Included in the course, "The Women Module" After building and optimizing your brand, you will now have the most unfair advantages possible when it comes to being an attractive male. We teach you the most powerful and efficient strategies when it comes to women without even having to leave your home. After watching this module, you will understand how to be as high status and attractive as possible on social media.
Don't just take my word for it, here are just a few results from instagram alone.
Within two messages, have her asking how you're going to meet
Within two messages, have her asking how you're going to meet
Have her message you first
asking if you want to stay at her place
finally getting control of the conversation.
…you can't win them all 🤷‍♂️😂
Have her excited to see you
begging for your attention
with Tinder, hinge & bumble game too.
FREQUENTLY ASKED QUESTIONS
There's no question too small, we're here to help get the best results possible for you.
Q: Who is Personal Brand Creator Pro for?
Q: How long is the course?
Q: Will I have access to the course for life?
Q: How does the mentorship work?
Q: What camera gear do you recommend?
© 2023 Personal Brand Creator Pro
By visiting this page, you agree to terms and conditions, privacy policy & earnings disclaimer.

This site is not a part of the Facebook website or Facebook Inc. Additionally, This site is NOT endorsed by Facebook in any way. FACEBOOK is a trademark of FACEBOOK, Inc.
DISCLAIMER: The sales figures stated on this landing page and discussed in the Personal Brand Creator Pro program are our personal sales figures and in some cases the sales figures of previous or existing clients. Please understand these results are not typical. We're not implying you'll duplicate them (or do anything for that matter). The average person who buys "how to" information gets little to no results. We're using these references for example purposes only. Your results will vary and depend on many factors including but not limited to your background, experience, and work ethic. All business entails risk as well as massive and consistent effort and action. If you're not willing to accept that, please DO NOT PURCHASE THE Personal Brand Creator Pro COURSE.